Zante Beaches

Tsilivi Reviews
---
Zakynthos Guide
---
Local Directory
---
WalkAbout

Street View Style Tours
---
Zante Maps
---
Tsilivi Taxis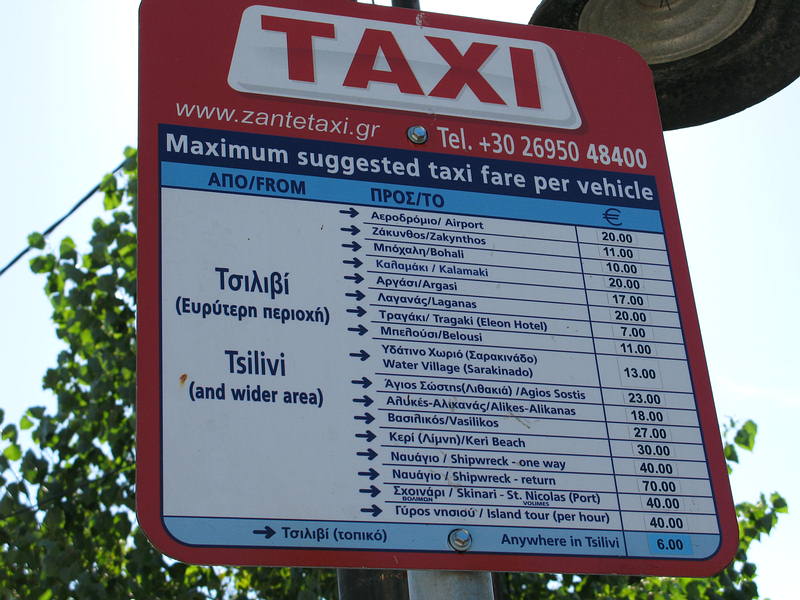 ---
Tsilivi Buses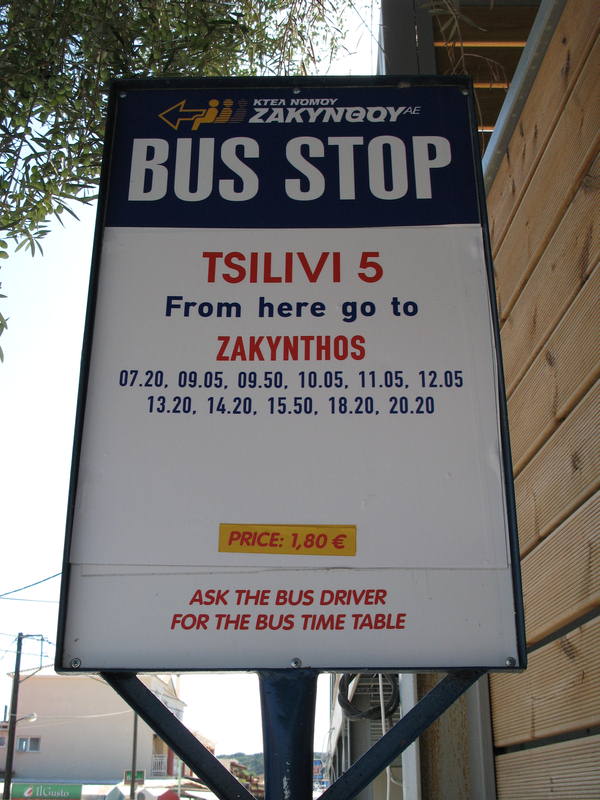 ---

+ Enlarge Map
Georgia 2

(Accommodation in Tsilivi)

5/10
Sandie R
Adjust returned from a weeks holiday staying at georgia two. The location is good, next door to contessina hotel with use of their pool. Five mins walk to beach and ten minutes to the town centre. the rooms are clean and violette made beds changed towels regularly so fine there. Food downstairs in the sunset bar is very nice and also very reasonably priced all of the staff are very pleasant too. i stayed in room 14 which faced the road and was also adjacent to the main road. due to heavy traffic noises of motorbikes throughout the night each night i got very limited sleep and so would not choose to stay here again despite everything else being very positive. i will add that when i visited in may and stayed next door at contessina i did not notice heavy traffic all night so maybe just with high season noise obviously increased.
Angela F
Does Georgia II just have 2 bed apts or is there studios in there aswell?
10/10
Keith G

My wife, my son (19( and I have stayed at the Gerogia II apartments for the past two summers, each time for a week in August, and everything about them is FANTASTIC.

the 2 room 4 bed roms are spacious, the balcony is extensive, the facilities are good (Toilets and bathrooms in Greece always seem a little basic when compared to home), and the location is PERFECT.

Breakfasts, dinners and evening drinks at the Sunset Boulevard are recommended.

Vaso and Stratos are the perfect hosts.

I would DEFINITELY recommend these apartments if you want to saty in Tsilivi.

We are going again for two weeks in August.........CAN'T WAIT!!!!!!!!!!!!!!!!!!

Chris R
Returned home [28 9 2006] after a weeks stay.Four adults and two kids[5 yrs and 8 months] made up our party occuppying rooms 10 and 11.The accomadation was very good although a little basic.The balcony was very big and we had a great view of the fantastic pool below in the hotel contessina.Guests using georgias 11 are welcome to use this pool which was a welcome addition to the holiday.The location of the appartments in Tsilivi was excellent,the beach only 5 minutes down the road and the main drag within walking distance.Not to close for the noise to wake the kids.The only problem i had was putting us on the top floor with a baby.The steps were very steep especially carrying up a baby at midnight after a few ouzos!All in all though-very good.If anyone wants any more info email me -littleren40@hotmail.com

Kay S

Just got back from a week staying at Georgia 2, Tsilivi. I definitely wouldn't return. Although it had a great location, it was way too noisy. Once the music had stopped around midnight, people would stay in the Sunset bar til the early hours talking quite loudly. There were a lot nicer hotels and apartments elsewhere that we were very jealous of. Was also annoying because we never got to meet the owners of the apartments, and had to rely on the sunset staff to help us with any problems!

The Tsilivi Beach hotel (with the Boat House restaurant) looked very nice, huge pools, right on the beach side, no noise but close enough to town!

Helen G
Georgia II apartments are ideally situated for the beach and eating out, but are ideal for bars as they are within walking distance and not too close that they keep you awake. Although they do receive some noise from the bar below (Sunset) this normally stops around 1am which is reasonable, the staff in this bar are absolutely fantastic and they serve the best breakfast in Tsilivi. We would definately return to the Island and definately to the apartments.

Matt P
The apartments were ok and even tho it was hot they kept very cool at night. Make sure that you dont stay in room 7 or 8 if you can help it because they are directly above the bar so its noisy until about 3am. There was a smell of sewage coming from somewhere but it really didnt bother us that much.

I have to say that someone in Tsilivi needs to SHOOT the local cockrell who woke us up at 5am every morning at kept squwauking to about 8 pm. I could see it on the hillside nearby and preyed for a long range rifle with a scope to take it out but sadly, one didn't materialise!!!!!

They were kept clean and the staff were very friendly, a good location too.

Matt.

Craig

Just got back (yesterday) and had a wonderful time. The two bed apartment we had (no. 10) was quite spacious and had a massive balcony with sea view and also overlooked the Contessina Pool. As said earlier the Utopia bar that was opposite has now moved along the main road towards tsilivi so the only noise late on was from the cockerels welcoming the new dawn!

Top location and the best breakfasts on the island served directly below you in the Sunset. Only slight grumble was an occassional whiff from the drains but that was nothing really - just remember not to leave your bathroom door open.

To answer earlier questions - the rooms do not have safety deposit boxes but if you really feel the need then tyhe neighbouring hotels (Contessina & Meditarannee) should help you out.

I'll be back

.

Jo B

We stayed here in May after having been transfered from our previous accomodation (which was horrible).What can i say the rooms where spotlessly clean the fixtures and fittings where all up to date the bathroom spotless , i have nothing but good comments about these apartments. Although there is a bar underneath we never heard any loud music playing ,but then we didn't go to bed particually early the bar across the road is no longer there.If you stay for a week do not expect ya bedding to be changed although clean towels are provided every other day,word of advice for here would be to take ya own travel kettle

Steve C

I say the apartment was ok but i definately wouldn.t stay there again. The manos brochure fails to tell people that the apartments are directly above a bar and across the street from another bar. The bar below(sunset boulevard- which is a great bar by the way. Spirios is a good laugh) plays music until late but it wasn't too loud. The bar across the street seemed to be much noisier though. This, combined with no air conditioning makes for very uncomfortable nights. I would have liked to have left the balcony doors open but apparently there are a lot of mosquitos. Oh, and then theres the hand held shower which hoses the bathroom down when you try to use it(i've added a picture of the bathroom). On the plus side, its very close to the nice end of the beach and all the restaurants and shops and bars are easy to get to.

Can U Help?
Barbara G
Are Georgia II anywhere near Georgia I ? My friend is staying at Georgia I but we can't find any info on the and they have been taken out of next years Manos brochure.
Can U Help?
Susan M
Are there any safety deposit boxes in or near the Georgia 11 apartments. If so how much do they cost?
Can U Help?
Belinda P
we are going to georgiaII and even though it is our fifth time to tsillivi it our first at these apartments i have booked a two bed one does any one know what floor could it be on and are they big.I am only concerned as i have a one year old and i am worried about carrying the pushchair up and down all the time

Ashleeeeeey
If any of you are wondering were the georgia II apartments are, there round the back of the sunset boulevard. we spend hours before the holiday working out where they were!
very clean and nice sizes!
Angie H
We are a family of four. 2 girls aged 11 and 16. We will arriving on the 1st of August.ONLY 6 DAYS TO GO!!! Could anybody tell me if there are cashpoint facilities in this area please? And any hints or tips as we have never been to this part of the world. Thank you
S K
As said before, great location in Tsilivi, close to town & the beach is just at the end of the road.

Apartments were a decent size for two people. Cleaned twice a week, towels replaced, I think the bedding was only changed once in the two weeks we stayed.

Woken up every morning by loud TV from bar area under the apartments, yes they are situated over a bar - they don't mention that in the Manos Brochure(Sunset Bar). As said by someone else - don't expect to see the MANOS rep - she never turned up.

Yvonne W
Georgia 11 is in a great location for easy access to everything in Tsilivi. But far enough out of the main town to stay a bit greek. The main town even has MacDonalds now.
Safety deposit boxes and a lovely pool are right next door.

The cleaner comes just twice a week, she only cleans bathroom and leaves towels. It is the first time in Greece that the cleaner has not made the beds etc in my experience.
We did have trouble with a rather nasty smell coming from the drain in the bathroom floor and the only solution they had was to tape it over, so then we had no smell but a flood every time the shower was used.
Do not see much of the rep if you stay in Georgia 11.
Overall not bad at all though.
Bit noisy at night from the bar over the road.
Can U Help?
Teresa L
Georgia 11 apartments in Tsilivi, have they got safety deposit boxes, if not are any available near by? thankyou.
Julie J
elvern of us stayed at the georgia 2 this summer, it was great. every one made us feel welcome. i would definatly go there again. there is a bar on the premises which stays open late with spilios behind the bar. spilios made us all feel welcome we all had photos with him. one of our friends had his 40th birthday well we were over there and spilios made that a very special night . thankyou all at the georgia for a lovely holiday...

Keith P
We found the Georgia 2 apartments to be clean and comfortable, not too far from town (10-15 min walk) but far enough to be away from any excessive noise. Good choice of pools to use nearby including the Contessina Hotel (next door) the Mediteranee and the Two Brothers. This years Manos brochure shows the apartments with only two floors but another floor has since been added, some of the rooms on this third floor have views of the sea but people with walking difficulties would struggle climbing the spiral stairs to the top floor.
Can U Help?
Lorraine B
I am going to be staying at the Georgia II apartments next October for 2 weeks from the 12th to the 26th with my 2 children who will be 10 and 12 I am wondering what these apartments are like and also will the weather be hot then and is there alot off entertainment for the kids. I would appreciate any advice.
Maureen K
Having just returned from Tsilivi I found that the Georgia 2 is at the far end of the village down the turning with Eutopia Bar on the corner. I will be staying there in October it looks very good and there is a swimming pool available at the Alamas just down the lane.
| | |
| --- | --- |
| Search for Georgia 2 in all of JustZante & the Messageboard | |
More Hotels and Apartments in Tsilivi...

Admiral Hotel | Al Mare Hotel | Alamis Apts | Alexandra Beach Hotel | Amarylis Hotel | Anetis Hotel | Apollon Hotel | Ariadne Hotel | Aspassia Studios | Athina Studios | Azure (Mediterranee) Hotel | Balcony Hotel | Calinica Hotel | Caravel Hotel | Christina Hotel | Contessina Hotel | Cosmopolitan Studios | Daisy Studios | Dannas Studios | Daphne Studios | Di Palai Hotel | Dinos Hotel | Erietta Apartments | Filoxenia Aparthotel | Georgia 2 | Georgia Apts | Glaros Studios | Iakinthos Hotel | Jupiter Hotel | Kandilas Hotel | Lazaros Hotel | Lesante Hotel | Litsa Studios | Manousis Studios | Mavrias Village Apartments | Mavrikos Hotel | Neraida Studios | Paradise Hotel | Park Hotel | Petros Hotel | Phoenix Beach Hotel | Planet Studios | Planos Aparthotel | Planos Bay Aparthotel | Planos Beach Hotel | Plaza Pallas Hotel | Princess Hotel | Razis Apartments | Sandy Maria Hotel | Seaview Apartments | Sophia | Spiros | St Denis Apartments | St Johns Villas | Strofades Hotel | Sunrise Hotel | Tom and John | Tsilivi Beach Hotel | Tsiolis Studios | Two Brothers Studios | Zante Maris Hotel | Zante Palace Hotel | Zante Star Hotel |