Zante Beaches

Tsilivi Reviews
---
Zakynthos Guide
---
Local Directory
---
WalkAbout

Street View Style Tours
---
Zante Maps
---
Tsilivi Taxis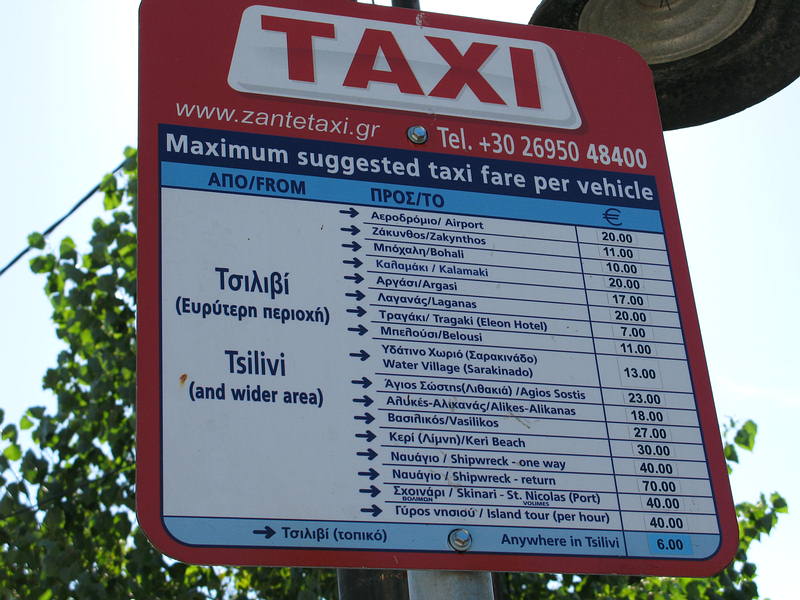 ---
Tsilivi Buses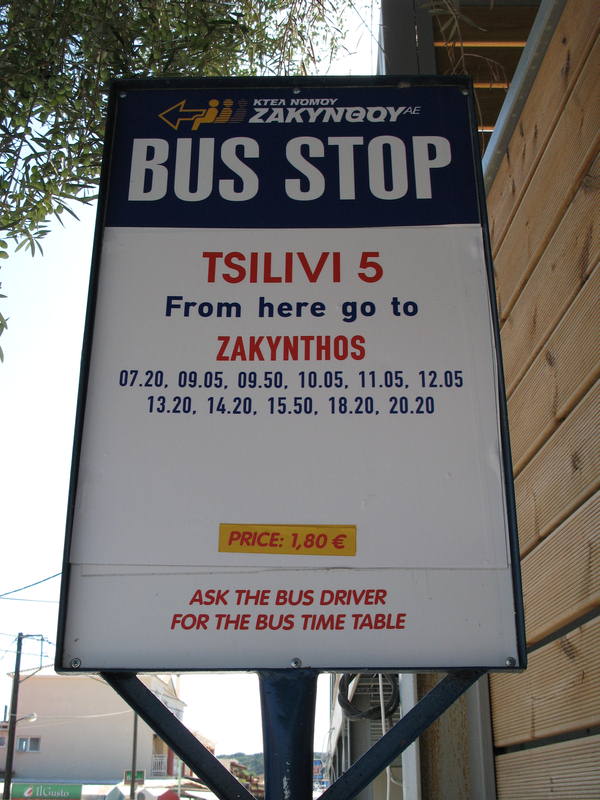 ---

+ Enlarge Map
Jupiter Hotel

(Accommodation in Tsilivi)

Lorraine S

can anyone please tell me is there any fridges in the jupiter
10/10
Lorraine S

i didnt actually stay here but myself my kids an parents sunbathed there every day an loved it coz it was quiet an you could relax round the pool without being terrorised by idiots so thouroughly recomend even if only to use the pool the bar staff were brill in the day time very polite an friendly
Helena W
Hi Megan, okay so you want to get from Mc Donalds to the Jupiter hotel, here goes.........

walk from Mc Donalds to popeyes. Then walk up the hill that runs at the side of popeyes, keep walking, going past the planet pub and then the backery and the red lion etc. keep walking and you will eventually come to a lively part where you will notice many restaurants and bars. Keep walking past them all. Eventually on the left hand side you will come to the med grill and mediteranne hotel. The jupiter is the next hotel on the left, almost opposite the golden fish chippy. Hope this helps.
Megan H
thinking of going to this hotel in sept, can any one tell me where it is, if u could direct from mcdonalds its would be appriciated. thanks

Lindsay P

This was our third time at this hotel. We were a little disappointed as last year we got married here. This year everything had changed ..... for the worse. Dont get me wrong, the hotel staff were great, however the hotel had lost its umph, if you know what I mean. The rooms are clean, and all the staff are very helpful, polite and friendly, what we did find this year is that the hotel had let the bar go to pot, and the clientelle were mainly Mike and I and Germans, Swiss, Polish etc, etc. We felt really sorry for the new barman which had been taken on after Kimon from last year. He was stood there each night from 5pm until last orders with a maximum of 3 customers per night, this was a massisve change from last year, where Kimon was run off his feet. What we can strongly recommend is that you visit the Utopiah Bar which is just up the road, turn right out of the hotel, carry on up the main road past the chinese on the left, and Dinos on the right, it is a good night in there, very friendly and a real good laugh.

Dont let us put you off the Jupiter, we just happened to arrive when the hotel was being took over, it could be a real different ball game now. Its ideally situated, just give it a chance.

Mike and Lindsay

July 2006

Lauren B

is the hotel jupiter far from the airport???
Nichola C
We went last year and it was great. Have booked again for later this year through Fast Track Holidays. They packaged it themselves so we just had to get a taxi from the airport to the hotel. We paid just under £300 each for a week in september
Lindsay P
We have booked to go on what we thought was 30 July - got to the airport only to find we were a day late. Managed to get another flight though. We had to book direct with the hotel and get seperate flights. We really like this hotel, it's fine for a base and the staff are really helpful and friendly. The hotel does not deal with any UK agencies now. This will be our third trip to this hotel, we got married in Zante last year it was fantastic. Will let you all know when we get back if the Hotel has changed in anyway.

Lindsay & Mike Payne

Rachel M

We stayed at here in August and had a fantastic time! We made the mistake of only staying for a week, should have made it a fortnight! The staff were so friendly and helpful, the hotel clean with a maid service 6 days. We only bothered with breakfast on the first day as it was very basic but you culd pick up a sandwich from the local supermarket for 1.20 euros! We were at the front of the hotel, overlooking the pool but didnt have any problem with noise as the room had double glazed doors and a metal shutter onto the balcony to block out sound. A ceiling fan made hot nights very comfortable! All in all a brilliant holiday!

Stephen M

we had a fantastic holiday at the jupiter. we met many people from all over the uk and had a ball.

many thanks to chris.rena.jordan,tonys donna and her verry drunken freind.also fireman andy and of course the lovely sharon and everyone else who we met.(too many to mention).

the hotel staff are awsome. drinks are cheap and food by the pool is of a good standard.

the only bugbear is the place needs a little bit of smartening up as i think its showing its age abit

but dont let this put you off as i dident us

steve debbie ben andy alison lewis carla and katie from stockport.
Can U Help?
Debbie L
Please could you send me the address of the Jupiter Hotel, Tsilivi. Thank you.
Loz H
We booked ours through Thomson. It's in their "Just" holiday brochure. Heading off there soon, should be great!

Kev L
Returned from Tsilivi at the end of June, stayed at the Caravel which was OK. Going back next year but fancy the Jupiter, can anyone tell me which travel company from the UK use it. Thanks
Michael M
Fantasitic hotel with very friendly Staff made us feel very very welcome. Can't be recommended enough

Helen A

We have just returned from an 11 night stay at the Jupiter Hotel, where we went for our honeymoon. When we arrived we were welcomed by the very friendly and helpful staff, and there was a bottle of wine waiting for us in our room with their congratulations...so if you're going for a birthday or other celebration make sure you tell the tour operator.

We found the hotel good. It's basic but clean, and the maid service is very good. We only got up for the breakfast once - it's very basic. The food at the pool bar is very nice and at reasonable prices - we tended to have our breakfast there most days. The drinks are cheap at the pool bar too and they have happy hour between 5pm and 6pm.

The sunbeds are easy to come by at the pool (although some are broken).

I would imagine that if you had a room at the pool/road side it could be quite noisy, but we were at the back of the hotel and it was lovely and quiet on a night.

Anne P

Our group of 6 ladies spent a really enjoyable week at the Jupiter and class this as one of the best holidays we have had over the last 5 years. Carol the receptionist was exceptional and all the other staff were really friendly and helpful. The rooms, though basic, were a vast improvement on some hotels we have stayed in previously as at least there was a proper bath and a shower curtain, there was plenty of cupboard and drawer space, beds were clean and comfortable and the balconies a good size. The sunbeds by the pool were plentiful (though some were broken) and the food, drink and service at the poolside bar was great.

We'd recommend this hotel for all types of holiday makers though 'lager louts' may prefer to stay further into the town or, better still, in Laganas!

If you do venture into Laganas try the Syrtaki restaurant which is along the main drag directly opposite the Olympia Hotel. The lamb kleftiko is well worth the drive/taxi fare. All the restaurants we ate in whilst in Tsilivi wer great.

Nikki F

We have just returned from Tsilivi 20th June. The hotel was OK, it was basic but very clean. The staff are friendly and will do anything for you. The fan in the room was a god send at night. We hired a fridge and safety deposit box for the two weeks. I would recommend doing this. I think it was 40 Euros per week for both. We stayed Bed and Breakfast but only had this once. To be honest it wasn't all that great, unless you are into peaches and cream!

The pool and bar area were very nice but we tended to go to the beach every day. The beach is fantastic, though sunbeds were 3 Euros each, so take some change with you.

Tsilivi is a fantastic resort. There are loads of restuarants and bars. I recommend Georgios, Romios and Zeus for a great meal and Level Bar, Two Brothers and Arc Bar for a few drinks. Utopia do the best breakfasts.

Watch out for the huge family that sell roses, hats, flashy toys etc. They become a bit of a pain and the kids are sent into the bars and restaurants to sell you these things. Personally I think this is wrong and risky for the kids so I refused to buy anything.

Would definatley return to this resort. Enjoy!

Sarah I

I stayed in the juipter hotel for 2weeks at the end of may and first week in June . i had an excelent time ...the weather was great all the time during my stay , i highly recomend the utopia bar ,the staff were great , George , Destan ,Vas ,Maria and Yiannis .they were great and knew how to have great fun the food was also excellent and hope 2 go back there and see everyone there in october!! we hope to go back to the jupiter hotel next year as we enjoyed it so much.
Colin H

We stayed at Jupiter for 1 week in July 2004 so we went back for a week this year came back yesterday.

Hotel still ok but someone has built a chip shop across the road right in front of the hotel, it is open until 5 a.m.and because we had to leave the window open to try and keep cool through the night,the constant comings and goings from the chip shop kept us awake most of the night.
Paul M

we have just returned from our stay in zante we stayed at the jupiter hotel in may it was fab but we recommend the food at the utopia just across the way they are great people and the food is fab mmmmmmmmm
Ian M
I have just returned from this hotel with my partner on the 23/05/05. Although the hotel is not a 4 star premises, it makes up for this in other ways. Friendly staff at all times greeting you with smiles and respect, other guests passing conversation around the not too pact pool and garden area. The friendliness was overwhelming! In the resort itself we made a pledge not to stick too the same restaurant no matter how good the food. for the fortnight we upheld this, and no word of a lie our meals were of a high standard throughout. If you are looking for a clean hotel, of a mid range standard give it a go, after all your holiday is what you make of it !!!
Can U Help?
Christine C
My partner and I are staying at the Jupiter Hotel, Tsilivi during the first week of May. We have been to Zante before but in October about five years ago and it rained every day. Any ideas on what the weather may be like in May and how good is the Hotel?
Can U Help?
Debbie C
I am travelling along with friends, for one week to the jupiter hotel in July, and was wondering if there was something that you would advise me to take/do whilst i was there what would it be? eg-what supermarket/shops worked for you? would you advise hiring the fridge for the week? all help would be appreciated :)
Can U Help?
Michelle H
I'd like to go to Hotel Jupiter in Tsilivi but Thompson seem to be the only tour operator. Can the hotel be booked independently online?
Juliet L
Hi John, We have stayed at The Jupiter for the last 4 years. There are NO facilities in the rooms, although you can have as much tea/coffee and continental breakfast as you like daily. The pool bar serves all types of drinks and meals as is about average for prices. The staff at The Jupiter are friendly and helpful at all times.

Thanks Juliet
| | |
| --- | --- |
| Search for Jupiter Hotel in all of JustZante & the Messageboard | |
More Hotels and Apartments in Tsilivi...

Admiral Hotel | Al Mare Hotel | Alamis Apts | Alexandra Beach Hotel | Amarylis Hotel | Anetis Hotel | Apollon Hotel | Ariadne Hotel | Aspassia Studios | Athina Studios | Azure (Mediterranee) Hotel | Balcony Hotel | Calinica Hotel | Caravel Hotel | Christina Hotel | Contessina Hotel | Cosmopolitan Studios | Daisy Studios | Dannas Studios | Daphne Studios | Di Palai Hotel | Dinos Hotel | Erietta Apartments | Filoxenia Aparthotel | Georgia 2 | Georgia Apts | Glaros Studios | Iakinthos Hotel | Jupiter Hotel | Kandilas Hotel | Lazaros Hotel | Lesante Hotel | Litsa Studios | Manousis Studios | Mavrias Village Apartments | Mavrikos Hotel | Neraida Studios | Paradise Hotel | Park Hotel | Petros Hotel | Phoenix Beach Hotel | Planet Studios | Planos Aparthotel | Planos Bay Aparthotel | Planos Beach Hotel | Plaza Pallas Hotel | Princess Hotel | Razis Apartments | Sandy Maria Hotel | Seaview Apartments | Sophia | Spiros | St Denis Apartments | St Johns Villas | Strofades Hotel | Sunrise Hotel | Tom and John | Tsilivi Beach Hotel | Tsiolis Studios | Two Brothers Studios | Zante Maris Hotel | Zante Palace Hotel | Zante Star Hotel |