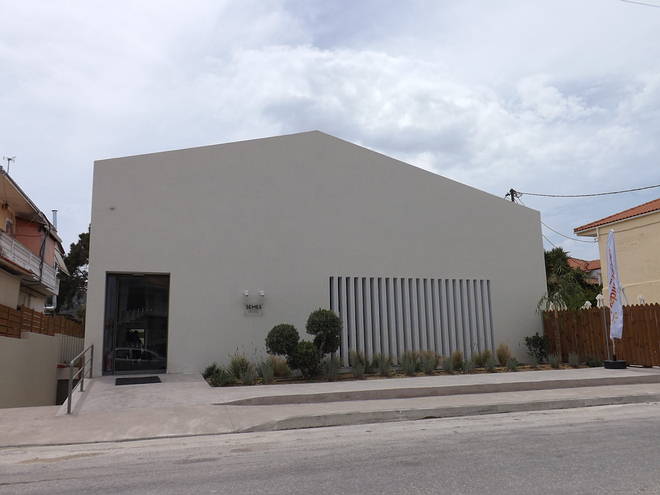 Not much effort put into making the main entrance attractive but it is on the busy Vassilikos main road opposite the Silk Oil petrol station so not much of a view either.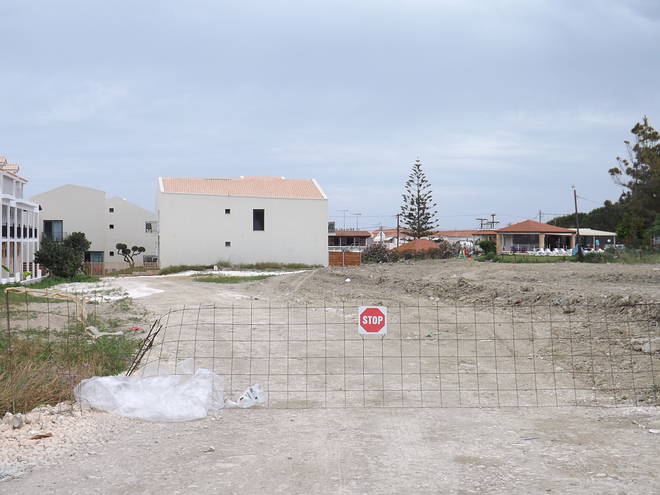 It's not much better looking round the back either. The car park is still 'under construction' even though the hotel is open for business. That's Timotheos Studios on the right and Athina Studios on the left.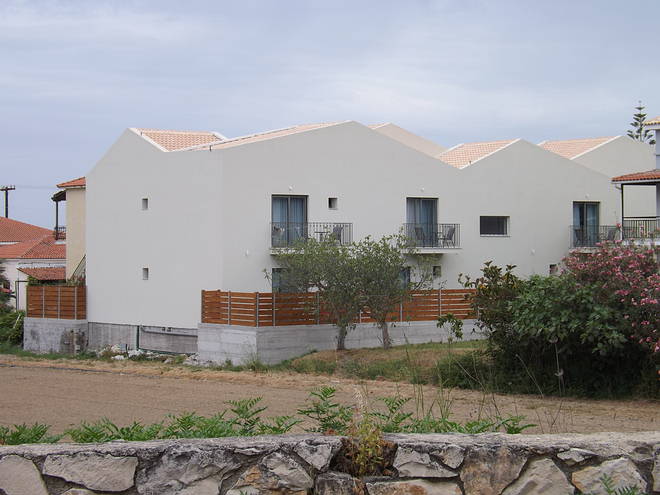 Some rooms have a bit of a view but the sea is in the opposite direction.