During the Summer season tourist services tend to stay open 7 days a week with the exception of Easter Sunday when very few tavernas or bars are open and definitely no shops.
Fraport Greece have a plan to invest a minimum of 400 million euros between 2018 and 2021 in response to the annual increases seen in passenger traffic.
Comprehensive table of taxi fares between all the major resorts and attractions on Zante and taxi transfers to and from Zakynthos Dionysios Solomos airport.
At least seven people were injured on Zante on September 13th 2018 by a rockfall at the very popular Navagio (shipwreck) beach.
All 18 of Zante's blue flag beaches lost their blue flag status this year, but it's not as bad as it sounds. In all cases except Krioneri beach, near to Zante Town used mainly by locals, water quality was still rated as excellent.
4.1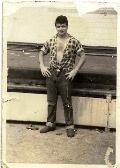 The ship was sailing from Kefalonia to Albania when it suffered a mechanical failure on the return journey. With no control and bad weather preventing any rescue the ship ran aground at Navagio on October 2, 1980.

Ever since Zante Airport opened in 1972 tourism has been increasing rapidly, but have you ever wondered what the place looked like back then? These postcards show that it was a very different place in those days.
There were quite a lot of changes in Kalamaki in 2017. Regular visitors might be interested to see what's new.
Guide showing how to store Google maps for Zante Island which can be used offline with your GPS enabled mobile device.
4.6

Zante WalkAbout allows you to explore your chosen resort in a way which has not been possible before.
4.1


EasyJet announcement that it will be flying to Zante (Zakynthos) from London Gatwick, starting on 21st May 2010
The new airport which became fully operational in 2008 was a huge improvement over the old airport. Here are some pictures taken before the official opening.