Shipwreck Beach Closed after Landslide
Articles about Zante
At least seven people were injured on Zante on September 13th 2018 by a rockfall at the very popular Navagio (shipwreck) beach. There were more than a dozen tourist boats in the bay at the time. The weight of the rock created a mini tsunami which flooded the crowded beach and overturned a couple of smaller boats.
If you are thinking of taking a boat excursion to see the shipwreck make sure that the beach has reopened otherwise you'll just sail past looking at it from a distance and there's not much else of interest on the West Coast of the island.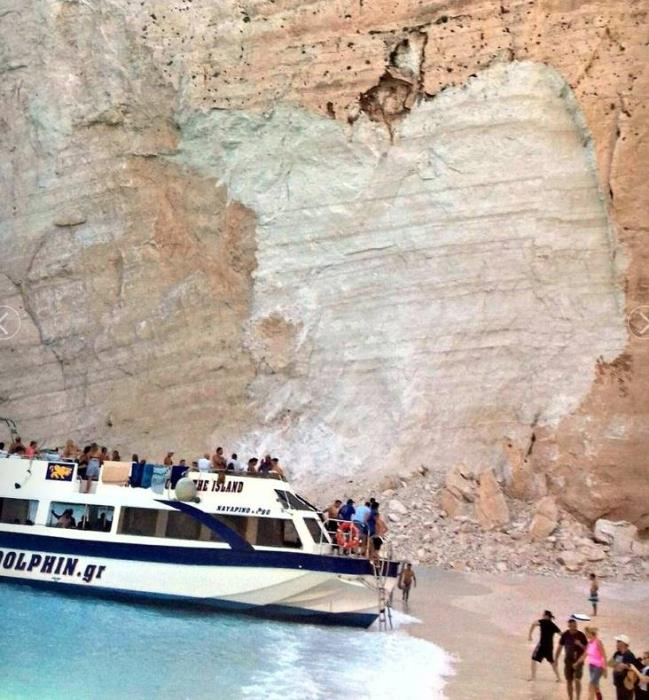 With this in mind does it seem sensible to stand quite so close to the edge of the cliff, especially when you consider there are literally hundreds of earthquakes (usually quite small) every year? Two people fell off the cliffs last year in separate incidents where they were trying to take a selfie with the shipwreck in the background.